David Kovac
A classically trained actor and former street juggler, David Kovac specializes in combining sophisticated humor with cleverly crafted magic routines. His deft, dapper performance style is drawn from the very best traditions of vaudeville and refined variety theatre, and he was critically acclaimed in the role of Applegate The Devil in the hit musical DAMN YANKEES! The Chicago Tribune named David Kovac a "Trickster Hero," referring to him as "a Wizard of Odd who places art before effect, turning simple tricks into theatrical presentations." Notable venues back home in Chicago include Millennium Park, Second City, and over 1000 performances at the popular Navy Pier. Mr. Kovac appears often at the world famous Magic Castle in Hollywood, CA and has toured five continents as a guest entertainer with Crystal Cruises. In 2016, First Folio Theatre will be producing his full evening show, FOOLING BUDDHA, An Evening of Myth, Mystery and Infinite Jest.
Eric Buss
Eric Buss was born in Tucson, Arizona. When he was born, the doctors all laughed at him. That laughter gave Eric a rush, and at the age of seven seconds he knew he wanted to make people laugh when he grew up… Later at the ripe age of 8, he learned how to tinker in his dad's workshop. Then, at age 16, he started learning magic tricks. When he successfully merged his passion for building with his magical skills he knew right then and there (according to this Bio) that he wanted to be a professional comedy magician who would build his own original props. He has never looked back.
Although most would agree that his gadgets are totally awesome, it's Eric's personality that wins audiences over. His high-energy, and hilarious act has been called, "Pure Art, Pure Madness!" It combines crazy inventions and Eric's high-octane sugar rush of comedy into a non-stop ride of mischief and magical gadgetry that most people could never imagine. Eric not only imagined it, he turned it into an award-winning act that he has performed around the world and on "The Late Show" with David Letterman. In fact, Letterman called his performance "Tremendous, sensational, and beautiful." And, as 10 million people watched, he managed to win over one of the most difficult audiences in television- the audience of "America's Got Talent."
A Second City Comedy School graduate, he has performed on five continents and on TV in seven countries, including a one-hour Korean television special solely dedicated to his performance. Other career highlights include appearances on the "Jerry Lewis MDA Telethon" and the "Just for Laughs" Comedy Festival in Montreal, and entertaining U.S. troops in Afghanistan.
Now, at the age of "adult," Eric spends most of his time pursuing his childhood passions either in his own workshop in Los Angeles or on stages around the world performing his clever brand of comedy, glued to his unique style of magic, bolted to his original props, duck-taped to his energetic personality. Audiences love the results!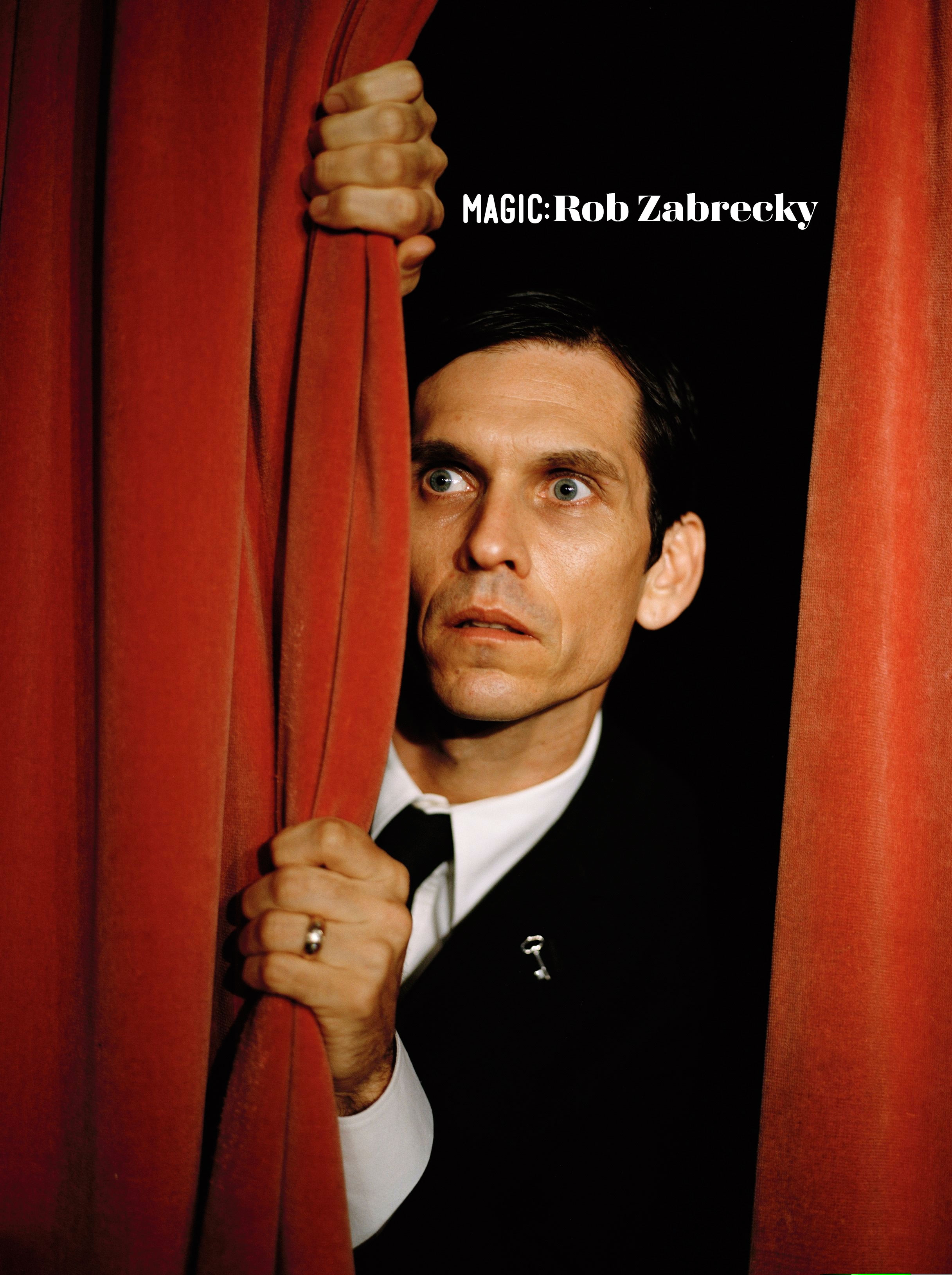 Rob Zabrecky
Through a wide range of artistic work that spans acting, magic, and music, Zabrecky has established himself globally as an original entertainer. He is regarded internationally for his cumulative and diverse projects in magic, music, film, and television. In 2011 and 2012 he was voted "Stage Magician of the Year" at the Magic Castle.
Arthur Trace
Arthur Trace combines magic and theatre in an innovative and artful way.
Highly acclaimed by his peers as "one of the most unique acts in the world of magic today," Arthur Trace is the eighth magician in the history of magic to be awarded The International Brotherhood of Magicians Gold Medal. In 2006 he became a FISM award winner at the World Championship of Magic in Stockholm. In 2007 millions of television viewers watched as Arthur was awarded the "Best Cabaret Magic" award at The World Magic Awards on My Network TV. And in 2009 and 2014, Arthur was a featured performer on the hit TV series Masters of Illusion. Last year he headlined the legendary Wintergarten Variete in Berlin, Germany
Watch Arthur perform and find out why the Chicago Tribune called him "one of magic's bona fide superstars!"
David Kovac
The Academy of Magical Arts
Eric Buss
Rob Zabrecky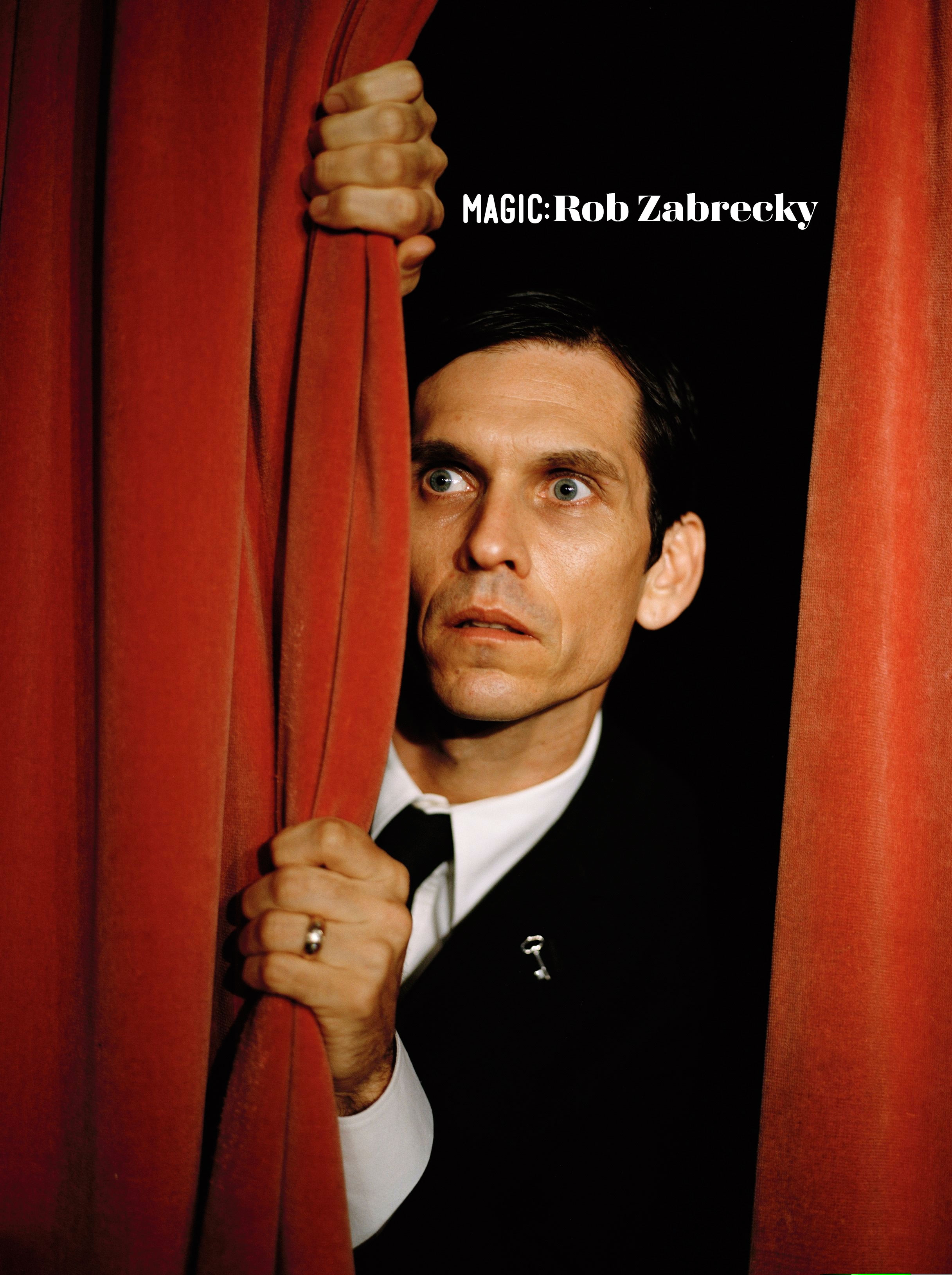 Arthur Trace