DJ Lance Rock
Lance Robertson is a Los Angeles-based musician, DJ, and actor also known as "DJ Lance Rock" on the award-winning Nick Jr show, Yo Gabba Gabba!. He has called Los Angeles his home for the last 19 years. During that time he has explored his interest in music through an internet radio show, club DJ gigs and live concerts. His is honored to be curating the years musical talent for BEDROCKoctoberfest. You can listen to his radio show on tunein radio BDRK.fm
Money Mark
Money Mark has worked as a master musician, composer, producer, artist for over 30 years and is commonly referred to as the '4th Beastie Boy' for his work with the group since 1990.
Mark has made 8 studio albums under his moniker with positive critical praise and with his first and second albums becoming instant classics. 1995 'Marks Keyboard Repair' and 1998 'Push The Button'.
Genre hopping and musical experimentation has been a trademark throughout his expanded career, yet, classic song architecture is no stranger to his vast music making knowledge. Money Mark, aka Mark Ramos Nishita, is continuing to collaborate with many of his peers across the continents and with past iconic giants and ,still, with the newest future stars. Mark is a restless music lifer. Has written, recorded or performed with Die Antwoord to Damo Suzuki, Yeah Yeah Yeahs to Pharoah Sanders, Beck to Yoko Ono, Carol Kaye, Santana, Julieta Venegas, Tyler the Creator, Seu Jorge, De La Soul, Cornelius, David Bryne and beyond.
Composing and producing soundtracks starting with 2001's 'Blow' to the recent 'Horrible Bosses' and contributing to gaming scores such as 'GTA 5' fills in his time between making albums.
Currently on tour with the Atomic Bomb! The music of William Onyeabor. He is co-music director and performs using Williams' original 1975 keyboards and synth setup.
In a performance situation, expect the unexpected.
Fever the Ghost
In their very brief existence, Fever The Ghost have already made quite an impression with their uncanny, spectacular live performances, quickly becoming the one band on the tip of everyone's tongues within LA's Silverlake/Echo Park scene. While Fever The Ghost's grandiose rush on the senses dependably transports audiences into their strange universe, what's even more remarkable is how fully-formed their sophisticated sound arrives, cleverly weaving addictive hooks into their forward-thinking psych-pop pastiche. Fever The Ghost's songs have that rare quality where you can go home humming them after hearing the band live just once with melodies that linger in the mind.
On their adventurous debut EP Crab In Honey, Fever The Ghost not only delivers on that promise but also ups the ante on this expertly-crafted collection of interstellar pop with surprises lurking around every corner. Clocking in just under 20 minutes, Crab in Honey manages to pack in the ideas covering a wide range of sonic terrain, while never drifting too far from their melodic center. Easy to get into with inviting hooks, Crab In Honey grows more complex and deep with each successive listen.
A tight shuffling groove patiently pushes along the rocking skyward opener "Calico" as singer/guitarist Casper delivers his vocal with a catchy, yet understated cool. Riding a tasteful disco strut, "Source" makes the most of the linear structure with bouncy verses, deceivingly complex synth-work, and a very sticky chorus. The EP's second half haunts on the darker yet dreamy title track "Crab In Honey" and the ethereal EP closer "We'll Never Know The Place" introduces a change of instrumentation and breathtaking vocal arrangements to keep us guessing, leaving us eager to hear what comes next.
Mastered by Bob Ludwig (David Bowie, Nirvana, Radiohead), Crab In Honey EP will be out January 21st on Complicated Game.
The Great Sadness
A primal duo that is blazing in the flames of Los Angeles. Shattering dead silence with a wall of sound that engulfs its listeners on a ride to the heavy haunting stripped down truth.
The Great Sadness is Cathy Cooper on vocals and guitar and Stephen McNeely beating down the drums.
flula
With a Kevin Bacon score of only two degrees, German-born DJ/musician/actor/more Flula Borg is taking America by storm. His popular YouTube channel has racked up over 60 million views, and he can currently be seen on the big screen in Universal Pictures' Pitch Perfect 2. Upcoming projects include featured roles in Alvin IV and Killing Hasselhoff, and an EP of all original music entitled "I Want To Touch You."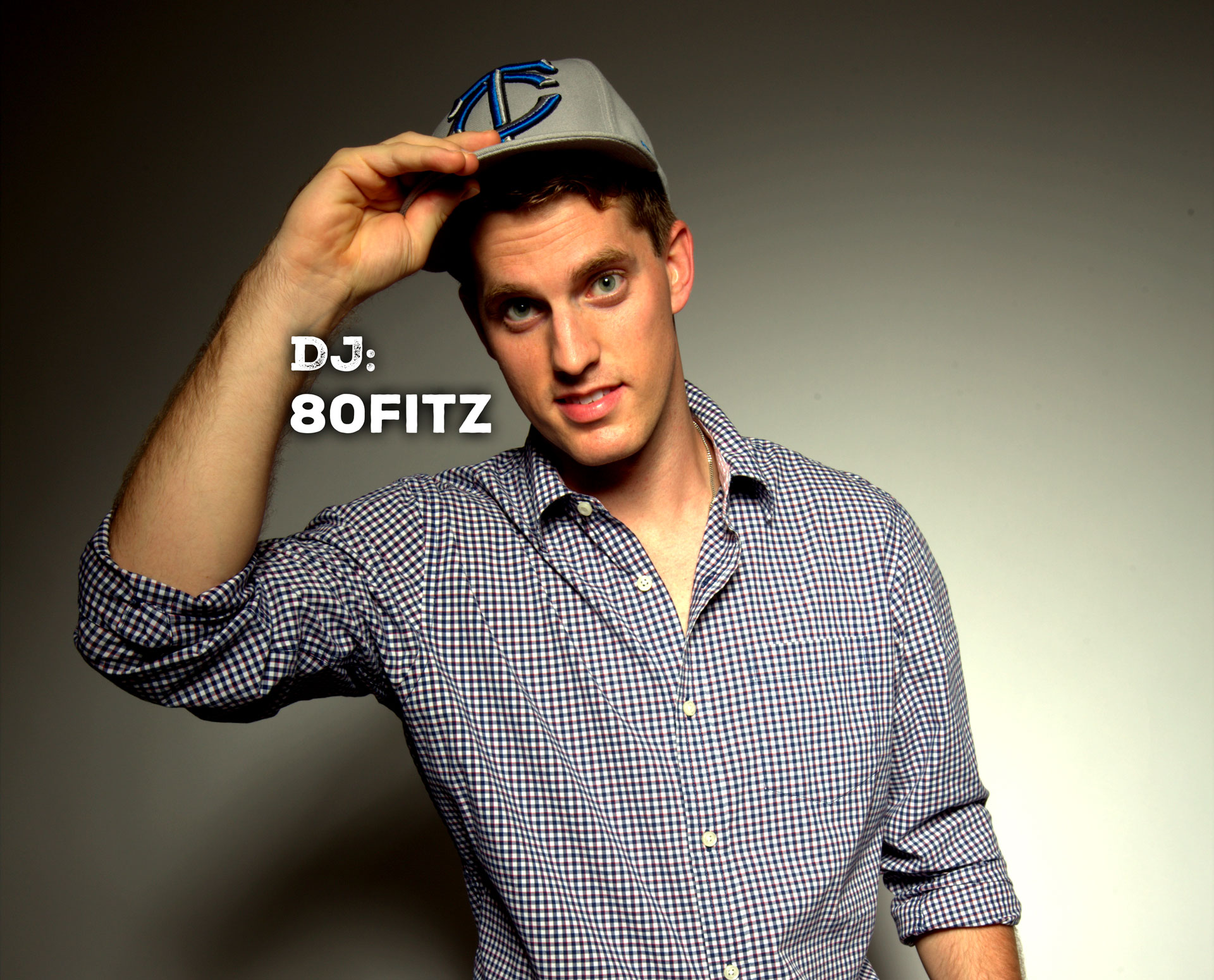 80Fitz
Originally from Minneapolis, Minnesota, 80Fitz is a producer and beatboxer known for creating videos of popular song clips and original compositions, as well as multi-part beat building pieces. 80Fitz is an accomplished battle beatboxer competing in the 2011 American Beatbox Championships and ranking in the National Top 16 in 2011 & 2012. He gained notoriety on the social media platform Vine where he currently has a following of over 900K.
80Fitz now lives in Los Angeles, California. His first break into movies was part of the musical group, Das Sound Machine, featured in Pitch Perfect 2 in 2015.
Head Wound City
Head Wound City is undoubtedly a supergroup, and one that is not to be overlooked. But nevertheless, it is also an example of what one might call "the narwhal phenomenon": something that, when described, sounds so magical and rare that the world often questions if it truly exists at all. If most people were to be asked what they thought of a band that was two parts The Locust, equal parts The Blood Brothers, and one part Yeah Yeah Yeahs, they would answer only with an intrigued but incredulous look.
And, to be fair, there is depressingly little evidence of the band to show, other than a bit of precious YouTube footage and an approximately 10 minute recording's worth of unadulterated genius. In a way, though, this almost adds to the allure, leaving anyone who has heard the self-titled album wishing that there were so much more, that the crazy ride weren't over so soon. The idea for the band was said to have come as a result of a period when the Blood Brothers were touring with the Yeah Yeah Yeahs, leading YYY's guitarist Nick Zinner to drunkenly discuss the idea of collaborating with vocalist Jordan Blilie and guitarist Cody Votolato of the Blood Brothers. From there, the three plotted to usurp the skills of locusts; specifically, bassist Justin Pearson and drummer Gabe Serbian. Despite the fact that schedules often conflicted and locations of the five at any given time were quite varied, the idea came to fruition in one short, shining moment of frenzied glory.
Not surprisingly (if you are familiar with any of the members' other bands), the music is a whirlwind of intensity, which is fitting given that it was written, recorded, and produced in the span of only a week before being released by Three One G Records in 2005. All seven tracks showcase Blilie's one of a kind, relentlessly vicious vocals. Listen more closely, and you will quickly recognize Serbian's rapid-fire, precision drumming mixed with Pearson's hard-hitting bass lines, which mesh perfectly alongside Votolato's cacophonous guitar style in conjunction with Zinner's playing (which takes on a harsher tone than we typically get to hear from his playing in the Yeah Yeah Yeahs). Clever and humorous song titles such as "I'm a Taxidermist- I'll Stuff Anything" and "Street College" give way to lyrics that are full of curious imagery and bellicose attitude, emanating influence from each of the band's members.
All band members have gone on to work with numerous other projects—Serbian having played with Retox for a stint as well as Rat's Eyes, Justin currently focused mainly on vocals for Retox, and both still living as insects. Blilie has since played in Past Lives and Votolato with Jaguar Love. Zinner continues an increasingly successful career with The Yeah Yeah Yeahs.
As for the rest of the world, we are left to wait with baited breath for the moment when all of these radical friends can find another free week or two to set aside and blow our minds (and ear drums) once again. The band has been left open-ended over the years, and members are optimistic about creating new material in the future.
-Becky DiGiglio
Deap Vally
"I think people could look at us and make one assumption, and then when they see us play, that assumption will be shattered," says Julie Edwards, Deap Vally's drummer. "And that's the beauty of it."
Indeed there are plenty of assumptions to make about a female duo which on the surface of things are all wild hair, short shorts and lip-curling attitude. But this would not prepare for the sheer hurtling power of their music; the kind of inextinguishable ferocity that cannot be faked; it can only be hauled up from the guts.
Edwards met her bandmate and co-conspirator Lindsey Troy in the unlikely environs of a crochet class in Los Angeles's Atwater Village. Edwards was teaching; Troy her new student. "Lindsey learned crochet really fast," Edwards recalls, "she had good eye-hand co-ordination which was a good sign. But while we crocheted, we bonded, and talked about our struggles as artists – how frustrated we were."
At the time, Edwards was in another duo, the Pity Party, while Troy was performing solo, each somehow orbiting one another as they played different circuits in LA. Both felt unsatisfied. Troy was quietly plotting her solo world domination, while Edwards, feeling burnt-out, was contemplating a return to college to study psychology. But following that first fateful meeting their plans began to shift.
"We kind of stalked each other online after that a little bit," is how Edwards explains it. "I was really impressed by her," adds Troy. "I thought she was really cool. You know, like Cool with a capital C."
The idea of jamming together seemed a natural one, and at that first session Edwards brought in a bassist friend to make up a three-piece all-female band they jokingly named God's Cuntry. But with the bassist away on tour thereafter it was just Edwards and Troy — a guitar and a drum kit and two wild voices.
"I knew before we even went in to that first jam it would be special," says Troy. "I could feel it. And I was happy being a two-piece. A big part of Deap Vally is that there are limitations, and we enjoy those limitations, but at the same time within those confines having no limitations. We like to push boundaries."
It is when they play that they say they feel freest — ignited by the roar and the pure physicality of it. "I have always wanted to make heavy music," says Edwards. They speak of their soul and gospel and punk influences, of R'n'B vocal melodies and Blues riffs meeting "powerful dark dissonant Sabbath-esque chord progressions and the spirit of rock 'n' roll." They talk of the "heavy" sensation of fingers stumbling on a new riff, arms beating drum-skins. "It's just a great release," says Edwards. "It's very freeing."
They first played live in the spring of 2011, first at the Silverlake Lounge and then at the Hotel Café, where Marilyn Manson pushed his way to the front row and heckled them as they took to the stage. After the show the first thing he said to them was, "Can I be your groupie?"
That so many eyes and so much attention lingers on their bodies and their attire does not ruffle them. "Sex is a big part of the spirit of rock 'n' roll," says Troy. Look at all the great rockers, the power they had over the crowd. Sexuality is power, and we don't want to be a neutered band; we like embracing our sexuality. It's a part of our music, and being women is a big part of it, our lyrics are very much from our experience. We're very much women."
Certainly many of the songs on this record are from a powerfully female perspective — from dealing with sleazy men in Creep Life to the glorious two-fingered defiance of Gonna Make My Own Money. "That song is kind of literal," admits Troy. "My Dad was always saying 'You're gonna have to marry a rich man!'" Edwards nods. "And my Dad would be like 'When are you going to meet a nice dentist?'" It is a song, Troy explains, that is about "people underestimating your ability to do things as women and feeling like 'fuck you I'm going to do this and prove you all wrong!' It's that spirit of independence and achievement."
But there are gentler songs here too, songs about relationship dynamics and heartbreak, as well as a number called Procreate, which was, Edwards elaborates, "an idea Lindsey had, about wanting a guy so much that you want to have their baby. That weird lust that exists, and which I totally relate to, but a lot of people don't write about, because maybe writing about babies is kind of weird. A man wouldn't write that song, and if they did it would be a little bit different. It would be more like 'I wanna knock you up so you stay home and you're mine forever.'"
They were drawn to each other, they say, by a mutual unapologeticness, by the fact that they are both, by their own definition, socially aggressive women. "I was always very drawn to female performers who were very loud and outspoken and flamboyant," says Troy. "And I feel like with Deap Vally we are unstoppable – we are so driven, full throttle, it's undeniable. We really believe in what we represent as a band. And what we represent I feel is like post-post-post feminism."
By their nature, they say, what they do is political — "In that we're women," Troy says, "and we play this type of heavy rock music, not afraid to let it all hang out," she says proudly. Edwards adds, "So many women masculinize themselves and play their femininity down, and something Lindsey and I felt is that we have never wanted to do that. I've been playing drums in tiny shorts for as long as I've been playing drums."
Certainly, short shorts and their breed of visceral, heart-churning rock 'n' roll is quite an arresting combination. "I don't know what image of femininity we're trying to fulfill," Edwards says, "and maybe we're creating a new one: we're badass but we're not mean-spirited and angry. We just really, really love heavy music."
"We believe," says Troy, "in bringing truly live music back." Edwards nods. "And we believe in the rock 'n' roll revolution, bringing guitar-based rock 'n' roll back to the mainstream. We love Led Zeppelin —they're our heroes. Because that's a band that played stadiums, didn't have a safety net of a pre-recorded back-up tape, they didn't record to a click, and they were really, really sexy and really commanding. And why can't that happen again? "
Cherry Glazerr
The three-piece band from L.A. took root in 2012 when front woman, songwriter/guitarist Clementine Creevy began making bedroom demos under the name Clembutt. These rough tracks evolved under the mentorship of Lucy Miyaki, of L.A. band Tashaki Miyaki, and were later recorded with engineer Joel Jerome. After adding bassist Sean Redman and drummer Hannah Uribe, the band was formed, and Burger Records released their first collection, Papa Cremp, on tape.
With dreamy vocals and an ethereal guitar, Cherry Glazerr's "Trick or Treat Dancefloor" has become the band's best known song to date, having been featured in a campaign for iconic fashion label Saint Laurent as well as in the television show Arrow.
But the band goes beyond shoe gazey, lo-fi dream pop. Their bare bones style and precise, honest lyrics anchor a diverse sound that ranges from White's Not My Color This Evening, with Sleater Kinney's post punk influences to their break out song, the surf pop "Teenage Girl", which premiered on internationally known style site Rookie Mag and has over twenty thousand listens on Soundcloud.
Cherry Glazerr consistently tour in Los Angeles and Orange County, having played festivals Burgerama, Growlers Beach Goth Party and Jubilee in Downtown L.A. where they shared the stage with Bleached and The Black Lips. Most recently, they played the El Rey, opening for legendary 80′s punk band Redd Kross and Mikal Cronin. The band's name is taken from NPR reporter Cherry Glaser.
Black Sabbitch
Black Sabbitch is "... an incredible assembly of women who would be hard to contain if they were playing Abba let alone Black Sabbath. They are ferocious. You will be impressed"
"If I had the choice of seeing the current Black Sabbath tour or Black Sabbitch, I'd choose the girls every time. They capture the spirit of the original 70's Sabbath far more than anything I've seen since the calendar turned 1980"
"Blare N. Bitch of Betty Blowtorch fame plays her left handed SG in a way that already made the Tony Iommi comparison inevitable and the incredible pairing of Melanie Makaiwi on bass and Angie Scarpa on drums is heavy rock beauty. They do Butler and Ward in a way not experienced since the mid seventies, each playing their parts with eerily accurate precision... close your eyes and you'll swear you're listening to Bill and Geezer... And if that were not enough..Amy Archibald can truly sing and with a howling authenticity that gives the Sabbitch girls the ability to play Sabbath catalogue songs like "Hole in the Sky" and "Sabbath Bloody Sabbath" which you'll never hear the boys do."
DJ Soft Touch
A veteran of local LA bands such as The Mojo Filters, Love Grenades, & Black Sugar, Clifton's start as a DJ came about because of his band memberships. Often asked to guest DJ shows that one of his bands played, DJ'ing soon took over and became his main vocation. In his time as a DJ, Clifton (aka DJ Soft Touch) maintained a six year residency at the Beauty Bar (RIP) with DJ Dia (Café' Bleu, Bang, Club Underground, Super Soul Sundays), was a part of Chinatown's legendary indie dance club Club Transistor, and also held residency at famed Britpop night Club Underground. Currently, he can be seen every Saturday at the Echo DJ'ing for Funky Sole, one of LA's longest lasting clubs and one of the only clubs dedicated to rare funk and soul grooves. As well as making frequent guest appearances at LA clubs, Clifton has DJ'd several times for The Getty Museum, the Orange County Museum of Art, and is a frequent contributor to the Aquarium Drunkard music blog (see "Clifton's Corner" on the site).
DJ Lance Rock
Money Mark
Fever the Ghost
The Great Sadness
flula
80Fitz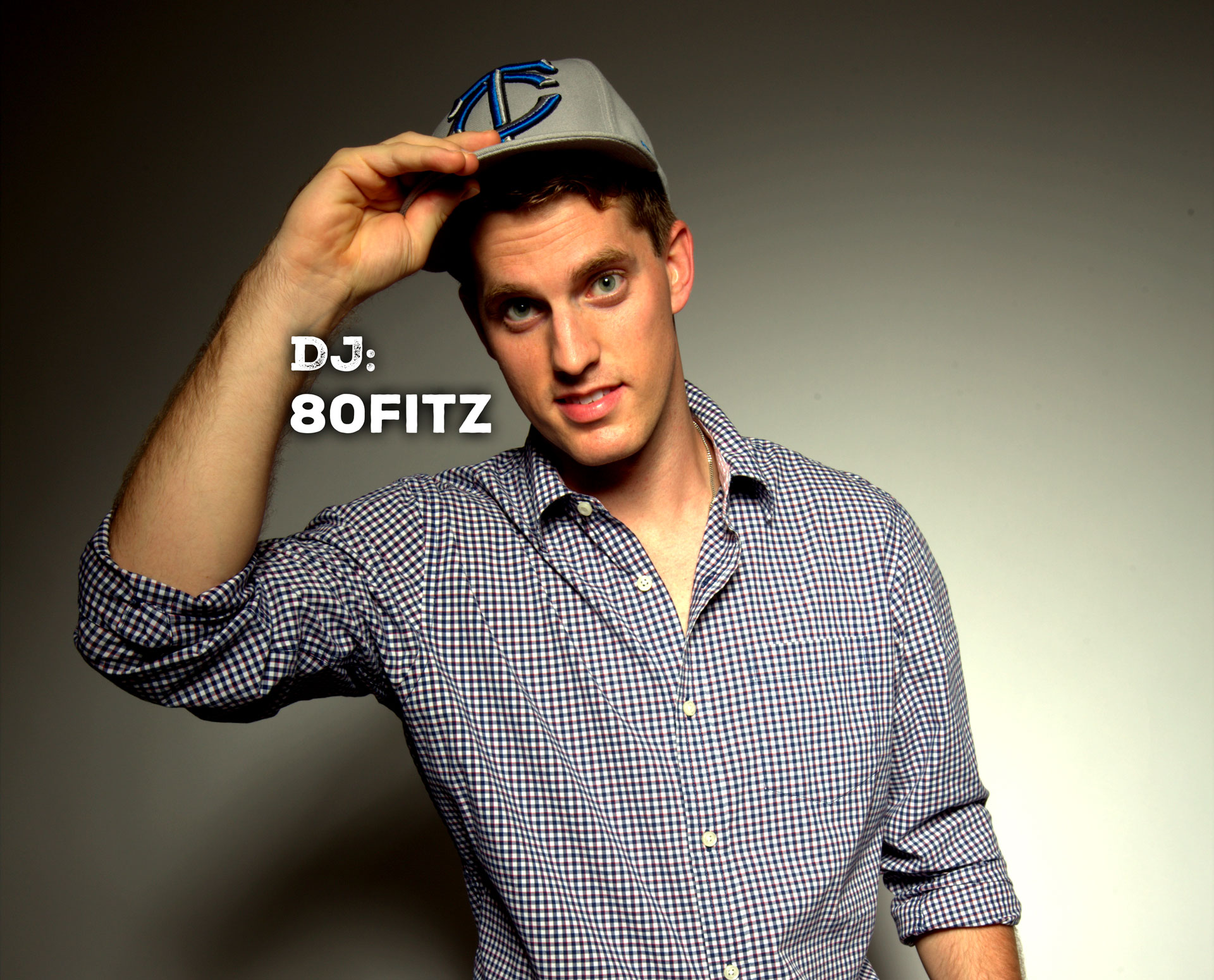 Nick Zinner
Head Wound City
Deap Vally
Cherry Glazerr
Black Sabbitch
DJ Soft Touch